Who we are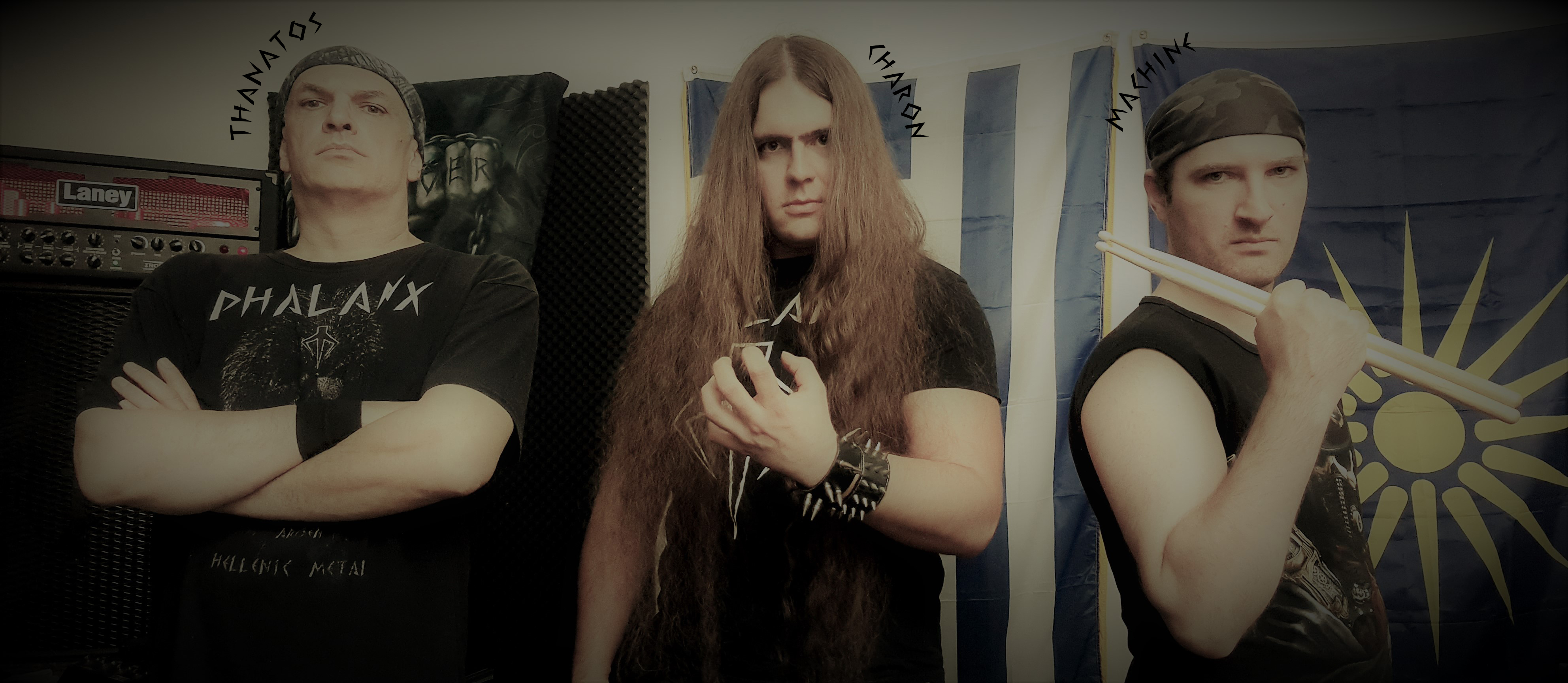 This is the official representation of a hellenic newcomer Heavy Metal Band. PHALANX is also characterised as True Metal band.
Out of the idea to create and keep alive Heavy Metal music, PHALANX introduces ancient hellenic ways of thinking and living, the traditional hellenic spirit, which still exists today, as basic band concept. Equivalent to music like Viking Metal, PHALANX performs subjects based on the hellenic culture, being the first band defining "Hellenic Metal" as a new Heavy Metal subgenre (instead of using this term as usual to simply describe the hellenic metal scene), positioning itself parallel to Viking, Pagan or other culture driven band concepts. In contrary to the epic metal band concepts PHALANX emphasises more cultural details bringing also to life e.g. homeric war scenes rather than worship of persons or gods and their glorification. PHALANX' style of playing has a, what we call, strong drive of 80's metal, which attracts especially friends of True Metal.
We invite you to visit us, do metal with us...so... "Take your place in the PHALANX !!!"
The band was founded by Thanatos and his son Machine in December 26th 2013. Originally the 2nd and younger son of Thanatos was planned to join the band as bassist, which would have made PHALANX an all family member band. Though the band resides in Germany, in the area of the city Stuttgart, it is defined as hellenic band by the founder members as they are hellenic citizens.
PHALANX uses the term 'Hellenic' and 'Hellas' instead of 'Greek' and 'Greece', as we strive for correctness.
PHALANX at present are
Thanatos (lead guitar/vocals)
Machine (drums)
Charon (rhythm guitar)
Currently searching a bassist! - at present working with guest bassist(s)
Past band members:
April 2019 - January 2020 Priapos (bass)
June 2017 - October 2018 Hades (bass)
March 2015 - April 2016 Fenrir (bass)


From left to right: Priapos, Thanatos, Machine (shot 2019)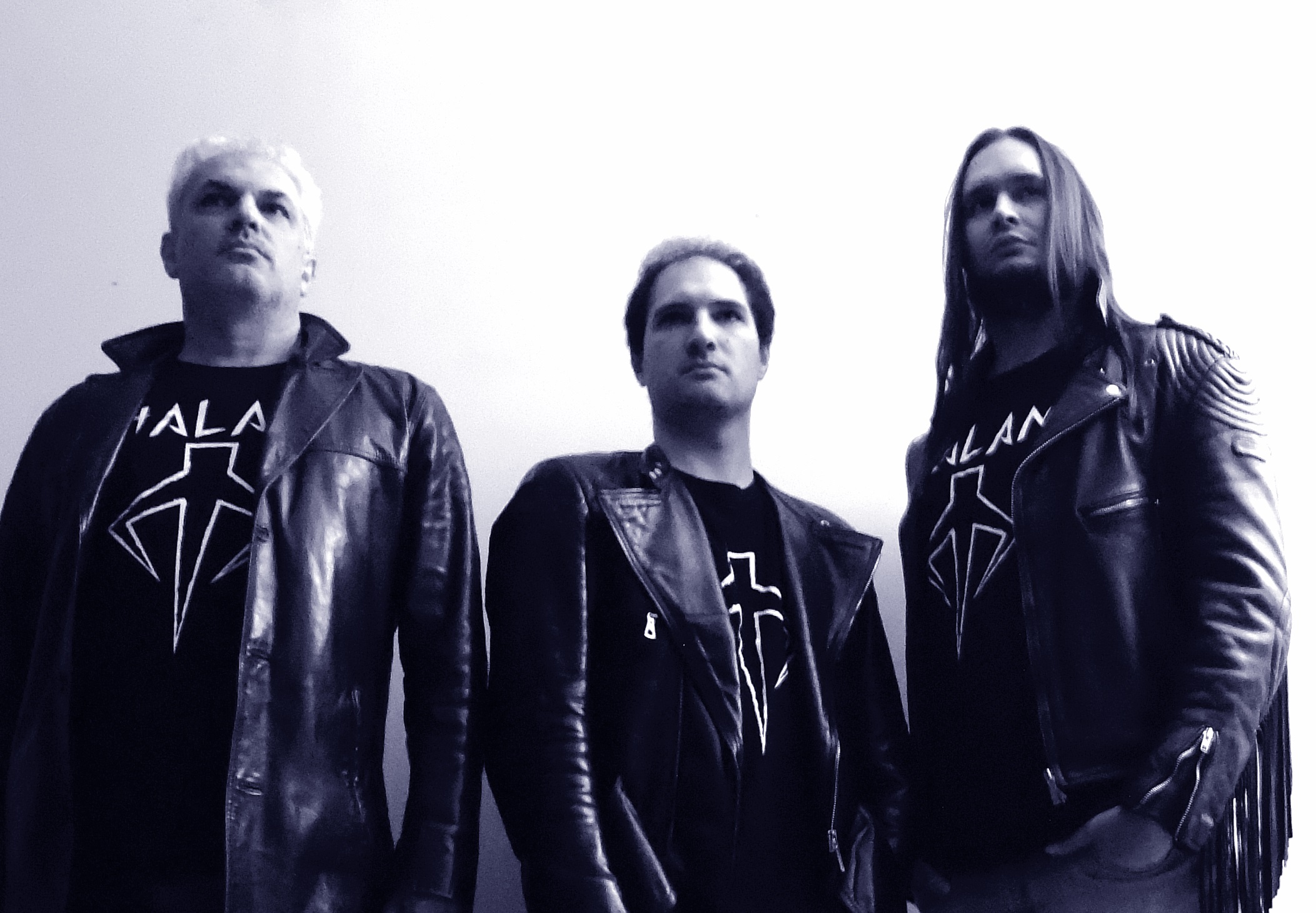 From left to right: Thanatos, Machine, Hades (shot 2018)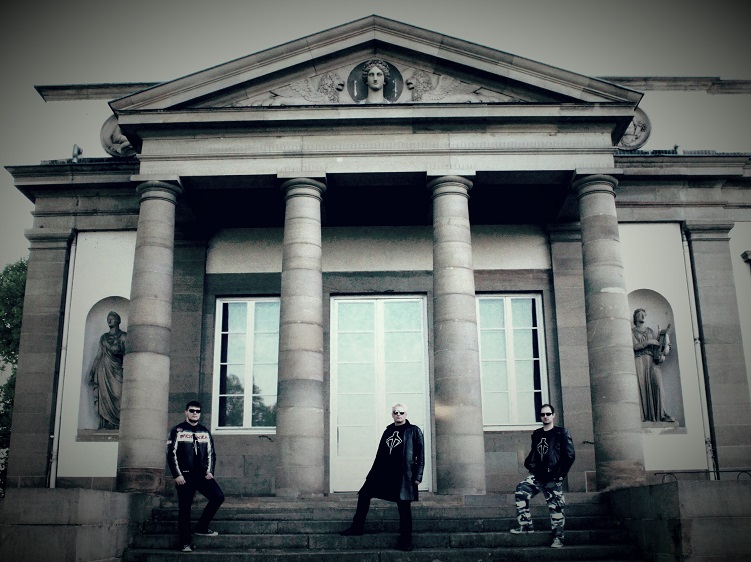 From left to right: Fenrir, Thanatos, Machine (shot 2015)